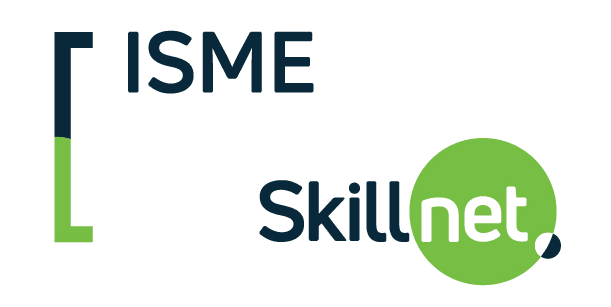 Senior Leadership Development Programme
This 6 part course is for you if you want to… :
Re-imagine leadership as a result of Covid 19
Enhance your skills to enable you to unlock the human potential in your organisation
Learn how to effectively lead others by understanding yourself
Programme Dates & Time:
29/09 – Welcome call & Module 1 – virtual session – Understanding your Leadership Style
12/10 – Module 2 – virtual session – Inclusive Leadership
9/11 – Module 3 – virtual session – Managing and Leading Teams
30/11 – Module 4 – virtual session – Managing Difficult People/Situations
14/12 – Virtual programme close-out
Cost Breakdown: 
The full cost for the four models plus a welcome call and closing call is €1050. A lison Beck is also offering one to one mentoring which will run in conjunction with the programme this is an additional €1320 and you can sign up for that by emailing [email protected] 
Course content:
WELCOME CALL: 1 HOUR
---
Understanding your Leadership Style
 This module will focus on:
An introduction to personality type and how it can be used as a perspective for understanding yourself and others.
Exploration of four personality elements: where we get our energy from, how we take in information, how we make decisions and how we approach life.
Review of a personalised
Exercises to explore and bring to life different applications of this
TOTAL TIME: 2½ HOURS
---
Inclusive Leadership
 This module will focus on:
The need for leaders to focus on themselves, in order to best support their
How our realities are all different and the impact that age and experiences have on people's perceptions, responses and needs.
The importance of connection and belonging in the workplace and the impact of micro exclusions on productivity, morale and team spirit.
The impact of factors outside of work and how our emotions create bias and influence how we see things.
The key values a leader wishes to reinforce, what they might be signalling (intentionally or not) as being acceptable practice and how to adapt
The importance of taking care of yourself and the creation of a personal balance wheel and action plan.
TOTAL TIME: 2 HOURS
---
Managing and Leading Teams
 This module will focus on:
How to allocate work, set goals, prioritise, monitor and manage
How to provide focus and minimise distractions using circles of
How to delegate effectively using the IDEALS
The tyranny of the urgent: how and when to say "no".
How to manage communication
How to run effective
TOTAL TIME: 2 HOURS
---
Managing Difficult People/Situations
This module will focus on:
Why effective conversations are critical to successful performance
Why we find performance conversations difficult and the neuroscience behind giving effective feedback and praise.
The importance of listening and how to improve listening skills using a Thinking Environment approach.
How to recognise and overcome self-deception and
Recognising conflict styles and associated conflict handling
How to prepare for difficult conversations using a 1st, 2nd, 3rd perspectives
Getting the basics of any conversation right: location, time, honesty, bravery, clarity of message, purpose and desired outcomes.
TOTAL TIME: 2 HOURS
---
CLOSING CALL: 1 HOUR
---
What previous attendees have said:
"To anyone thinking of working with Alison and Russell in the future, go for it. I've done a couple of similar courses in the past but theirs left all others in the shade. Alison and Russell are extremely good at what they do, Imagine Think Do….. does exactly what it says on the tin and it was a pleasure to work with them"
Paul Power, PROGRAMME DIRECTOR, KFM
Members please log in to avail of your discount