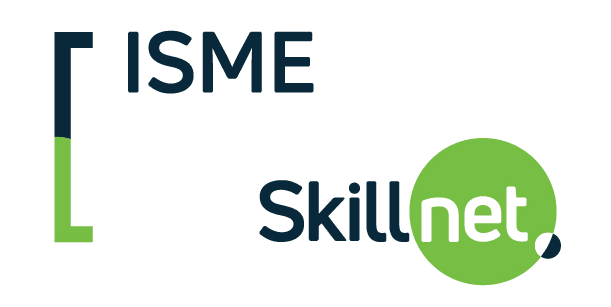 Complete 3 day VAT journey
Lets be honest, Tax Training can be a bit of a bore. We want to make training you in this very important area of business life as interesting as possible, with lessons from our training team that promise to be both informative and fun.
TRAINER:
Deirdre O'Keeffe is a qualified tax technician through the Irish Tax Institute, accounting technician and payroll technician and is fiercely passionate about gaining as many skills and as much knowledge as possible in order to provide her clients with a first class training service.
DATE & TIME: Tuesday the 27th, Wednesday 28th & Friday 30th September 8am to 12pm
COST: €150 non-member / €125 member of ISME
TOPICS COVERED:
Essential VAT
An Introduction to the concept of Valued Added Tax
The European Dimension of VAT
The European Court of Justice (ECJ) and its role in Irish VAT
VAT – how it differs from other taxes
How VAT works
Taxable Persons and Accountable Persons
Exemption from VAT
VAT Thresholds
Determining turnover for VAT purposes
Sales invoice basis for VAT versus the Monies Received basis
How to register for VAT
Are VAT registration applications always approved?
Rates of VAT
How to check current VAT rates
Recovery of VAT – deductible and non-deductible VAT
Resale and non-resale VAT – why does it matter?
VAT Invoicing
Basic bookkeeping for VAT
Frequency of VAT Returns
Filing a VAT Return (VAT3)
Intermediate VAT
VAT thresholds – a recap
The Two-Tier VAT System
What is the definition of a supply for VAT purposes
Mixed supplies and composite supplies
The Two-Thirds rule
Intra-EU supplies and acquisitions (B2B)
EORI
VAT invoicing
Deposits and advance payments
Non-refundable deposits when a transaction is cancelled
Treatment of vouchers
The "6 month" rule
Changing from one basis of VAT on sales calculation to another
Cancellation of VAT registration – the pitfalls of cancellation of electing to register for VAT
Filing a VAT3
Self-account for VAT on Intra-EU acquisitions
Amending a VAT3 when an error is discovered
VIES/Intrastat – when are they due to be filed and what are they?
Brexit – how has it changed how we do business with Northern Ireland?
Revenue – eAudits as part of the landscape of VAT compliance
Revenue Audits – penalties, mitigation and the power of a qualifying disclosure
Advanced VAT
Amount on which VAT is chargeable
Self-supplies of goods and services
Place of supply rules
Comprehensive explanation of the Place of Supply of Services Rules received from abroad – understanding how to determine where the place of supply is
VAT chargeable on goods and services supplied to foreign customers
When does the foreign supplier have to register for and charge Irish VAT – thresholds and procedures
VAT on Finance Charges: Hire Purchase -v- Leasing – the differences on how VAT is recovered
VAT One-Stop-Shop (VAT OSS)
Inclusion of B2B Intra-EU acquisitions/supplies on the VAT3
VAT on Construction Services – Rules regarding VAT on a "relevant contract". When to charge VAT, the rates applied and self-accounting for VAT
The Two-Thirds rule
Relevant Contracts Tax (RCT) for construction services
Supply of materials only and RCT
Principals – when is a person defined as one?
VAT registration of subcontractors
Government Bodies, Local Authorities and RCT
Payment notifications for a relevant contract
The VAT RTD – overview and worked examples
When is VAT payable on importation?
Postponed accounting
VAT Mini One Stop Shop (OSS) – the changing landscape of cross border VAT compliance
Members please log in to avail of your discount
125