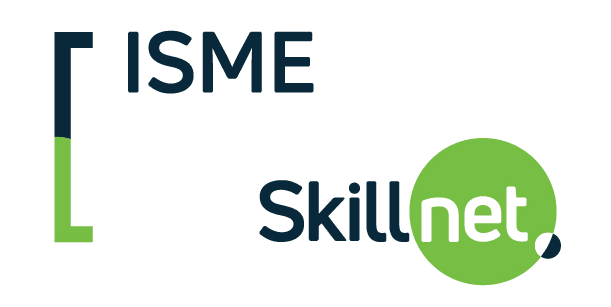 Back to Business Mentoring & Coaching Programme
Business coaching and mentoring has long been lauded as a highly effective method to review, improve and grow a business. It can prove to be costly and for this reason used more frequently by large businesses and out of reach for many SMEs. This we hope will change for ISME members as we ISME will be offering our member companies a fully funded business coaching and mentoring programme.
Skillnet Ireland have been instrumental in supporting SMEs during the pandemic. Their ''Future Dynamics – Industry/Regional Innovation Initiative'' was exactly what ISME needed to further assist our member companies with their future growth plans, and we are very grateful for their support at this difficult time for Irish businesses.
How many businesses will benefit?
This fund will allow ISME to engage sixty businesses and develop new ideas and strategies they wish to implement. The 6 hours with a business coach / mentor will provide an organisation with the right skills, tools, and competencies to develop their business.
The areas we will cover, but not exclusively are:
Digital and Automation
Growth and Finance
People and Leadership
Business Improvement Strategies
Business Processes
Our Mentors
Our panel of experienced coaches and business advisors have either sectorial or domain expertise. They have been through ordeals that many businesses are going through themselves. Therefore, offering to share their experience allows the development of a trusted partnership, and set a confident path to success. The progression of this relationship will aid a business owner to delve into their true purpose, both personally and professionally.
View the business mentors and coaching panel here. 
Who can apply?
Private sector businesses based in Ireland with between 5 and 250 employees are eligible to participate in the ISME Back to Business initiative. Additionally, you must be an existing ISME member to avail of this programme.
Apply below:
Note: Please ensure that you have devoted some thought and effort into:
Shortfalls in your current business performance
How you think you might be able to do better, and identify what you would like to achieve.