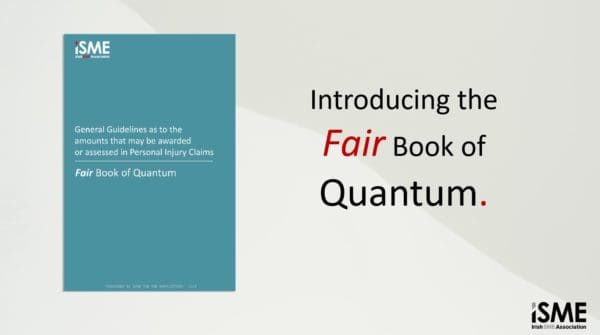 Launch of the ISME 'Fair Book of Quantum'
ISME launched its 'Fair Book of Quantum' on Thursday 23rd January The current level of general damages for soft-tissue ('whiplash') injuries in Ireland is 4.4 times to that of England and Wales The Personal Injuries Commission sought an 'urgent' reduction...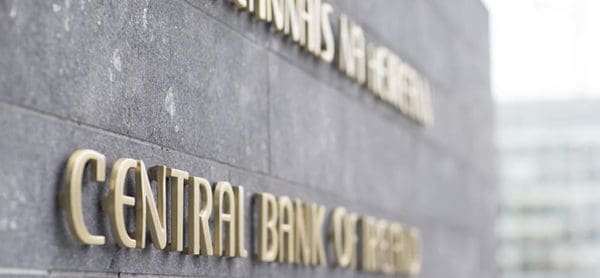 Price gouging and stalled insurance reform
PRESS RELEASE: 18/12/2019 Businessess involving children, adventurous or physical activity are effectively uninsurable  The reduction in underwriters in the Irish market has restricted competition and encouraged collusion ISME questions how much worse does the insurance situation need to get before...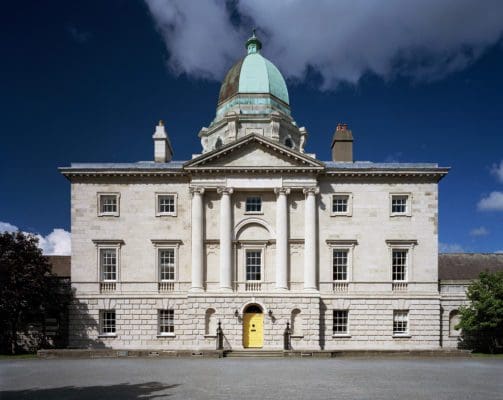 ISME's misconduct complaints to the Law Society, Medical Council and Bar Council
PRESS RELEASE: 16/12/2019 The Law Society has no interest in investigating fraudulent claim submission by solicitors The Medical Council finds no reason to take further action against doctor who generated multiple reports for a fraudster claimant ISME question if  the...
ISME tests the market for captive insurers
PRESS RELEASE: 06/12/2019 ISME taking practical steps to reduce insurance costs. Captive insurers won't fix the insurance crisis, but will increase transparency and reduce price volatility.  In order to tackle the cost (and availability) of insurance, ISME is exploring the...
ISME urges people to shop local and buy Irish this Christmas
PRESS RELEASE: 28/11/2019 Online retail and possible weak Sterling, post UK election, pose a threat to local retailers. Irish consumers need to support local businesses. Irish manufacturers, producers and retailers are significant employers. Quality, traceability and value for money key...
Demand for Credit High and Bank Charges Hurting
PRESS RELEASE: DEMAND FOR CREDIT HIGH AND BANK CHARGES HURTING SME demand for credit is at 31%. Loan refusal rates increase from 33% to 58%. 14% waiting longer than 10 weeks from permission to drawdown. 75% stated that banks are...
Small Business Concern as Economic Uncertainty Increases
PRESS RELEASE: SMALL BUSINESS CONCERN AS ECONOMIC UNCERTAINTY INCREASES  Business Confidence falls 27% 48% of businesses expect to increase wage rates of employees 63% of businesses report an increase to their motor insurance Between 48% and 52% report an increase...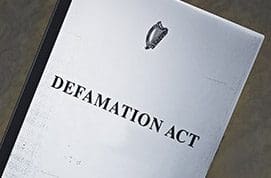 ISME welcomes the promise of Defamation Reform
PRESS RELEASE: 15/11/2019 The media is but a small subset of the larger defamation problem facing small business. Retail sector being told to let thieves steal, rather than face costly defamation action. European Court of Human Rights previously told Ireland...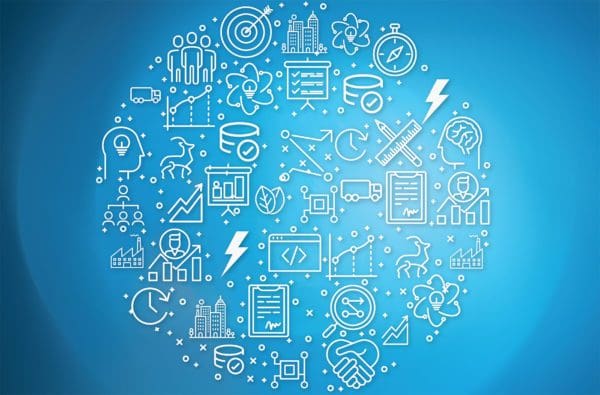 OECD publishes its Report on SME and Entrepreneurship Policy in Ireland
PRESS RELEASE: 01/11/2019 The comprehensive report chimes with ISME's policy position on SMEs. Irish entrepreneurs have a significant learning curve if they are to be among OECD comparator countries. ISME expect the Government to follow up and deliver on the...
ISME welcomes Auto-Enrolment proposals from DEASP as a Good Start in addressing Ireland's Pensions Shortfall
PRESS RELEASE: 31/10/2019 The AE system is proposed to supplement the State Contributory Pension and tackle private sector pensions poverty. It will not address the unfunded liability of over €115bn for public service pensions, and an unfunded liability of over...