ISME to launch 'Fair Book of Quantum
ISME will launch its 'Fair Book of Quantum' at 2 pm on Thursday 23rd January in Buswells Hotel, Molesworth St., Dublin 2. All are welcome. The revised book will be available here from 2 pm
ISME Roadshows 2020
ISME have had a series of successful Roadshows around the country during 2019, which will continue throughout 2020. The Roadshows will provide an opportunity for businesses to network and enjoy talks and discussions from a selection of speakers. Admission to...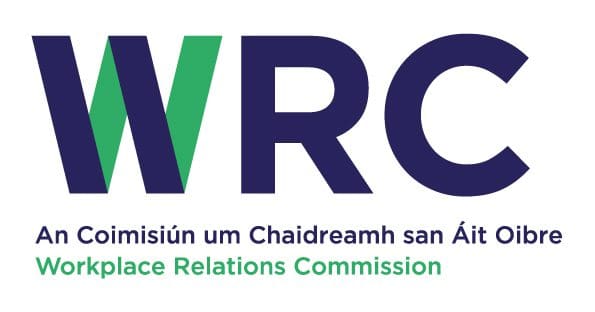 WRC Annual Conference Breakout Session
The Workplace Relations Commission (WRC) have two presentations from our Annual Conference. Click and download: James Kelly, Adjudication Officer and Mediator's 'Adjudication and Mediation Service' Presentation And click and download John Kelly, Regional Manager, Information, Inspection & Enforcement Division's 'WRC...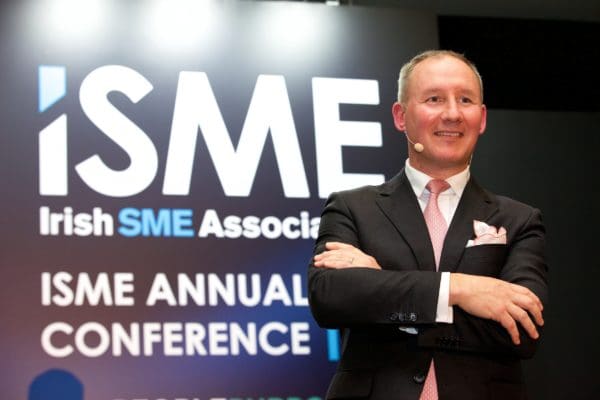 Photos from our Annual Conference
See below photos from our Annual Conference 2019 which took place on Wednesday 23rd October at Citywest Hotel, Dublin. Our People & Purpose; Power Ps of Business Conference was a success, with thanks to our Sponsor Jobs.ie and our Media...
ISME Annual Conference 2019
 Wednesday 23 October 2019  Citywest Hotel, Dublin Join us at the ISME Annual Conference 2019. The theme and focus of the conference this year is People & Purpose - Power Ps of business. Book Your Ticket Book...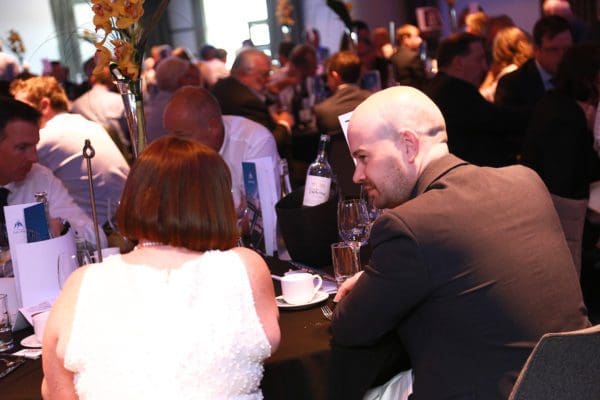 ISME Annual Lunch. Friday March 24th
ISME have announced the final details of our Annual Lunch. This year the 'Business Lunch of the year' will take place in Leopardstown Pavilion in partneship with FBD Insurance. Join us on Friday 24th May from 1.00pm to mix and...
ISME Insurance Reform Meeting
ISME is calling all businesses in Laois and Offaly to join us on May 16th in Kavanagh's Portlaoise to raise the volume on the need for insurance reform. We want as big and as broad a sectoral representation as possible...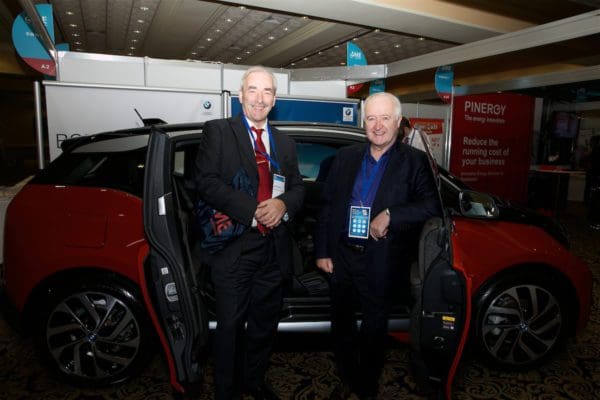 Some photos from our Annual Conference
Below you will find a selection of photos and he official video from the ISME Annual Conference, sponsored by Sovy, which took place in the Citywest Hotel on Wednesday the 21st of November.   More images and a video to follow....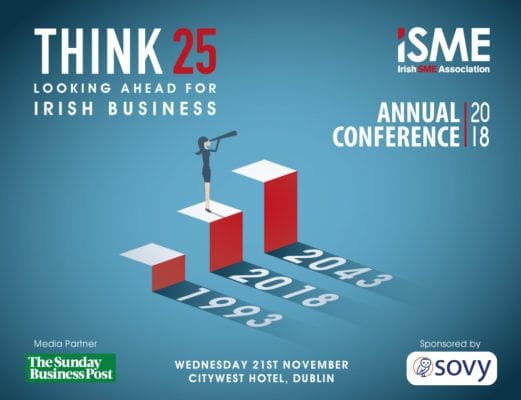 The ISME 2018 Annual Conference
21st November 2018 The Citywest Hotel, Dublin Join us at the ISME's 2018 Annual Conference. The title for this years event is 'Think 25'. As ISME looks back on 25 years of supporting SMEs we encourage you to look to the...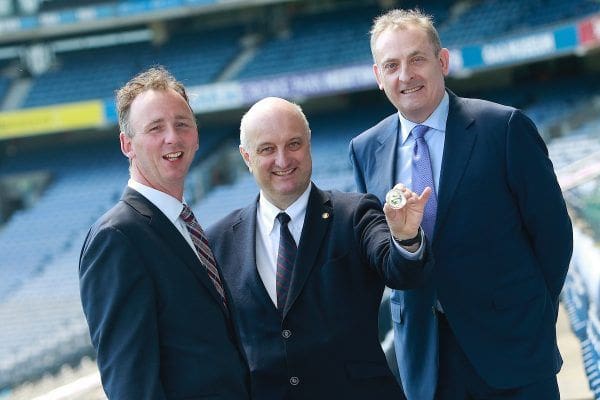 ISME Annual Lunch 2018
ISME held their Annual Lunch in the Hogan Mezzanine Suite in Croke Park on the 25th of May. ISME Chair Ciaran Murtagh was delighted to introduce long-time member Patrick J Rigney to deliver the lecture at the ISME Annual Lunch....