Back to business: Pitch my business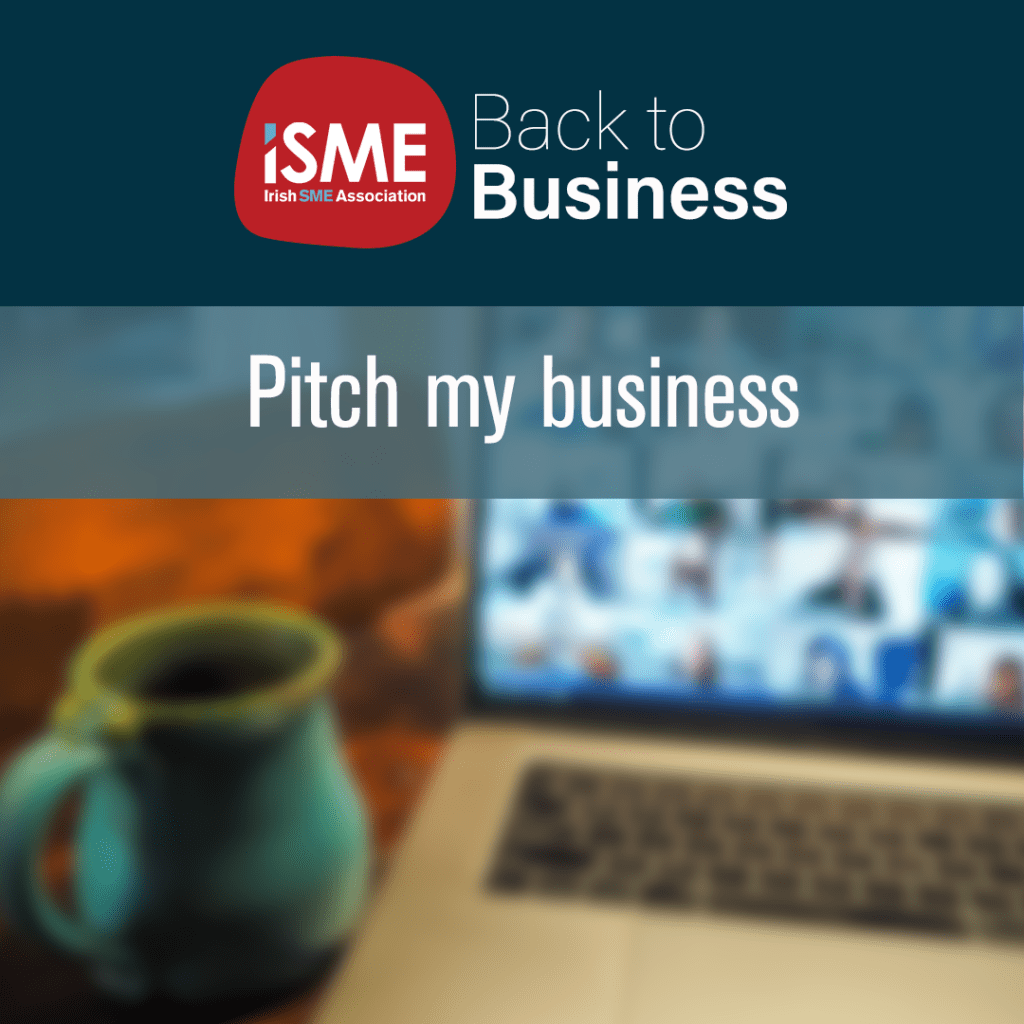 Welcome to Back to Business: Pitch My Business – a virtual networking event.
Stay tuned for information on the next session.
It is free and open to all. As an attendee you can network and promote your company.
Each attendee will have 2 minutes to pitch
You can include a special offer that will appear on screen OR you can include your plans or promotions for 2022
It is not possible to screen share during the event
If you register and then can no longer join the session please email ciara@isme.ie so demand for these events is high.
---
You can watch back the previous session below: